Examples of implementations
Infermedica API can be used in many different ways. See how global companies, as well as startups, have used it to enhance their businesses and support their patients and healthcare environments.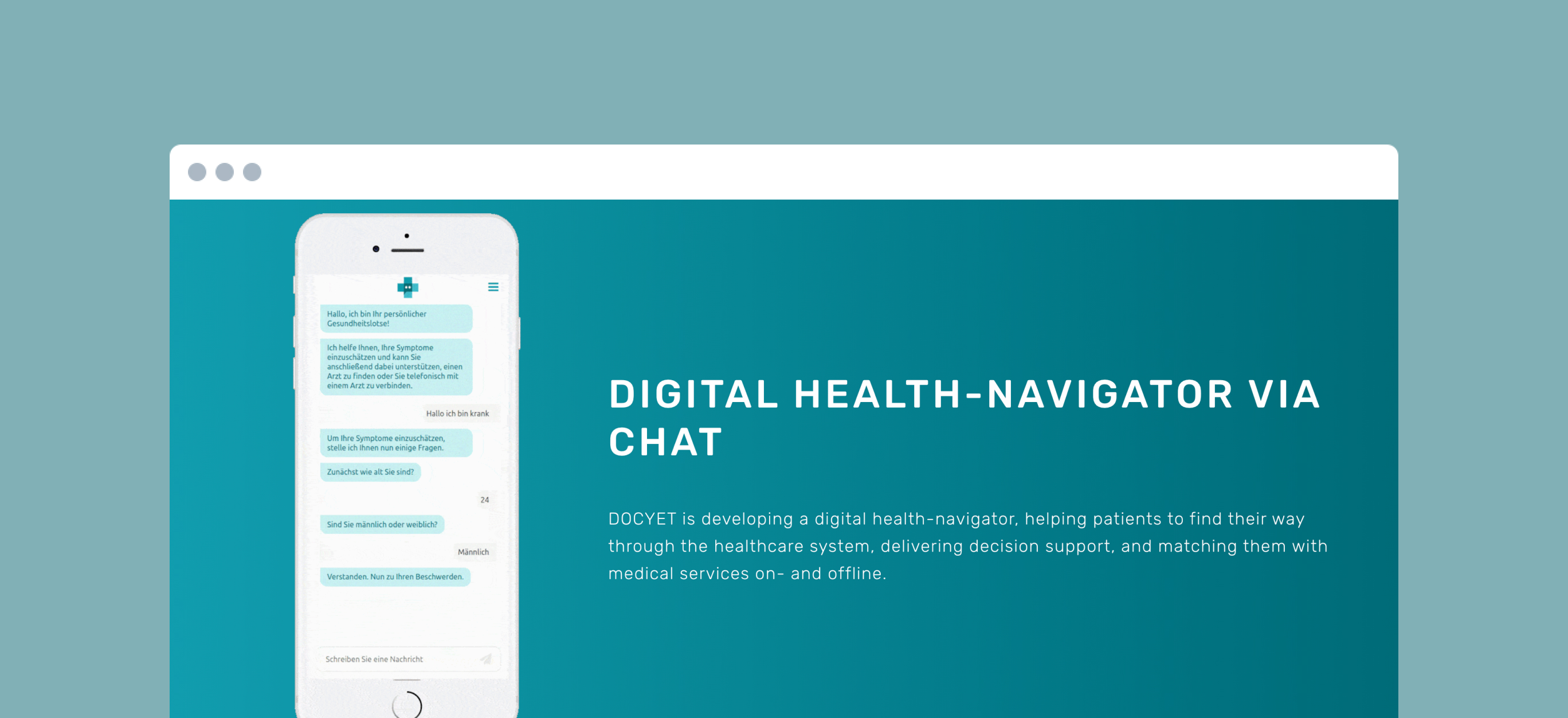 Docyet
A digital platform that combines medical knowledge, data about physicians, and innovative technologies to help patients find their way to the right health support. DOCYET offers its solutions to insurance companies and health care institutions. Their platform leverages Infermedica API to provide access to a medical knowledge database and symptom assessment algorithms.
Learn more at docyet.com (opens in a new tab)